August 19, 2021
Given all that's come before it this past year and a half, it's an understatement to say this week's Ascend 2021 Oracle users conference, jointly presented by the Oracle Applications & Technology Users Group (OATUG) and Oracle HCM Users Group (OHUG), was an impressive success for all in attendance, in-person and virtually.
Look at it by the numbers
Years in the making, 2
Keynote speakers, 7
Exhibitors, 70
Educational tracks, 15
Breakout sessions, 283 (including pre-event sessions the week before)
In-person attendees, Several hundred, plus many more attending virtually
RecVue team members in attendance, 6
Yes, it was the first business opportunity for us, and for most folks in attendance, to congregate and connect in person with others in a long, long time. We couldn't have asked for a better venue or setting to re-connect, in a health and safety protocols-friendly way, with the Oracle user community.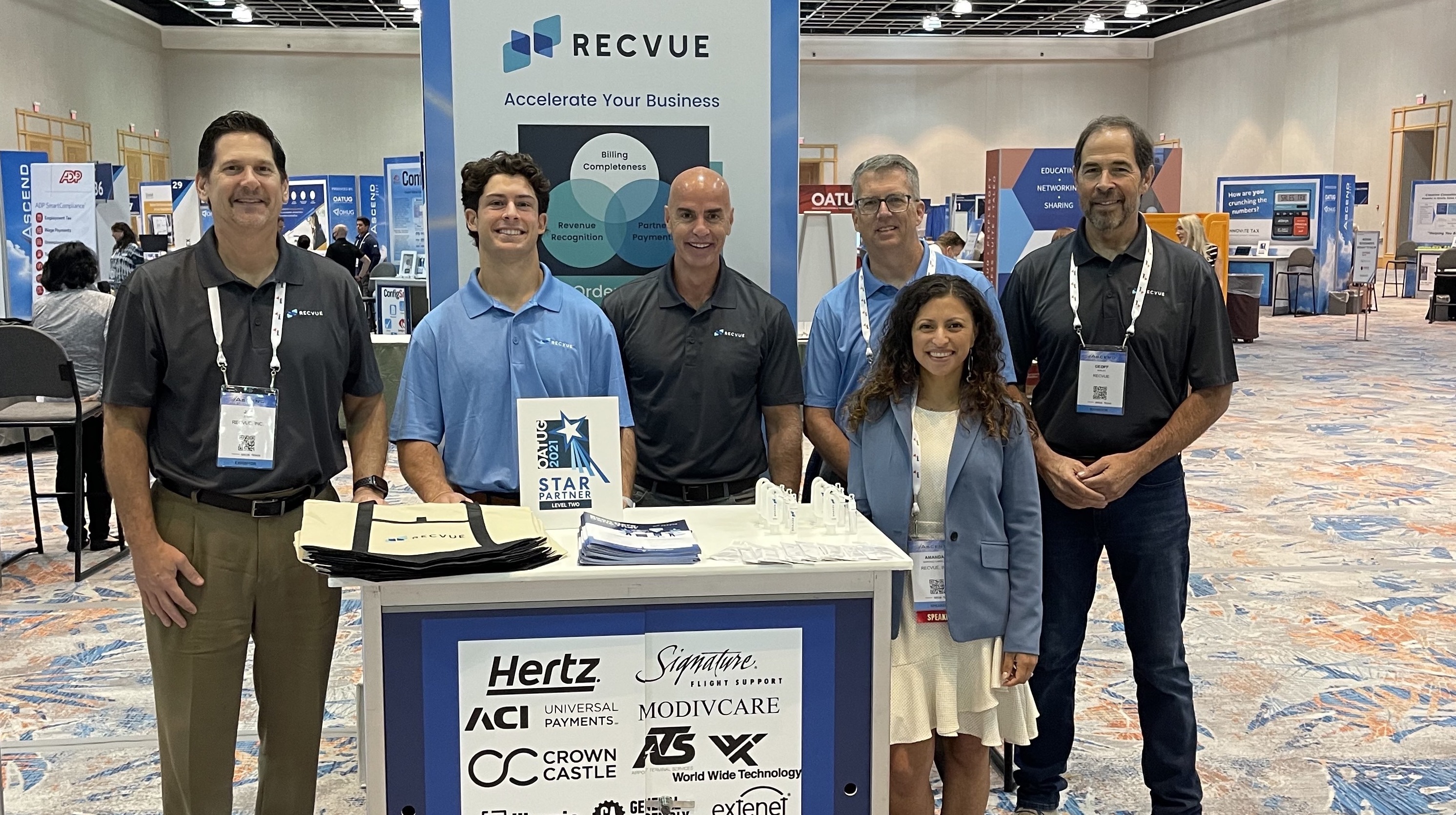 RecVue was honored to serve as a Gold Sponsor for the three-day event in Hollywood, Florida, making sure to spread the locales of our on-site networking, give-and-takes and on-the-spot Q&As between the exhibit hall and nearby beachfront vistas.
Delivering on the theme, "Elevating Insights for the Oracle Community," the conference offered something for everyone. For those in attendance, either in person or virtually, we hope you were able to attend our team's Turbo Talk session, titled, "Maximize Your Oracle ERP Investment."
As we've stated in this space before, RecVue values our certified membership in the Oracle PartnerNetwork (OPN) and we're certain all in attendance this week similarly value the significant investments in Oracle products for the long-term benefit of their organizations. Our ultimate goal is to help you achieve just that.
Before illustrating a few solution examples for how RecVue's order-to-cash platform has been able to consolidate, automate and provide flexibility without disrupting the ERP ecosystem for our customers, speakers Amanda Martinez Carrillo and Geoff Robles highlighted some potent reasons for this need.
"Large enterprises do not have the tools to process unique contract transactions, billings, payments and revenue," said Robles, Enterprise Account Executive at RecVue. "As a result, their business initiatives are impacted."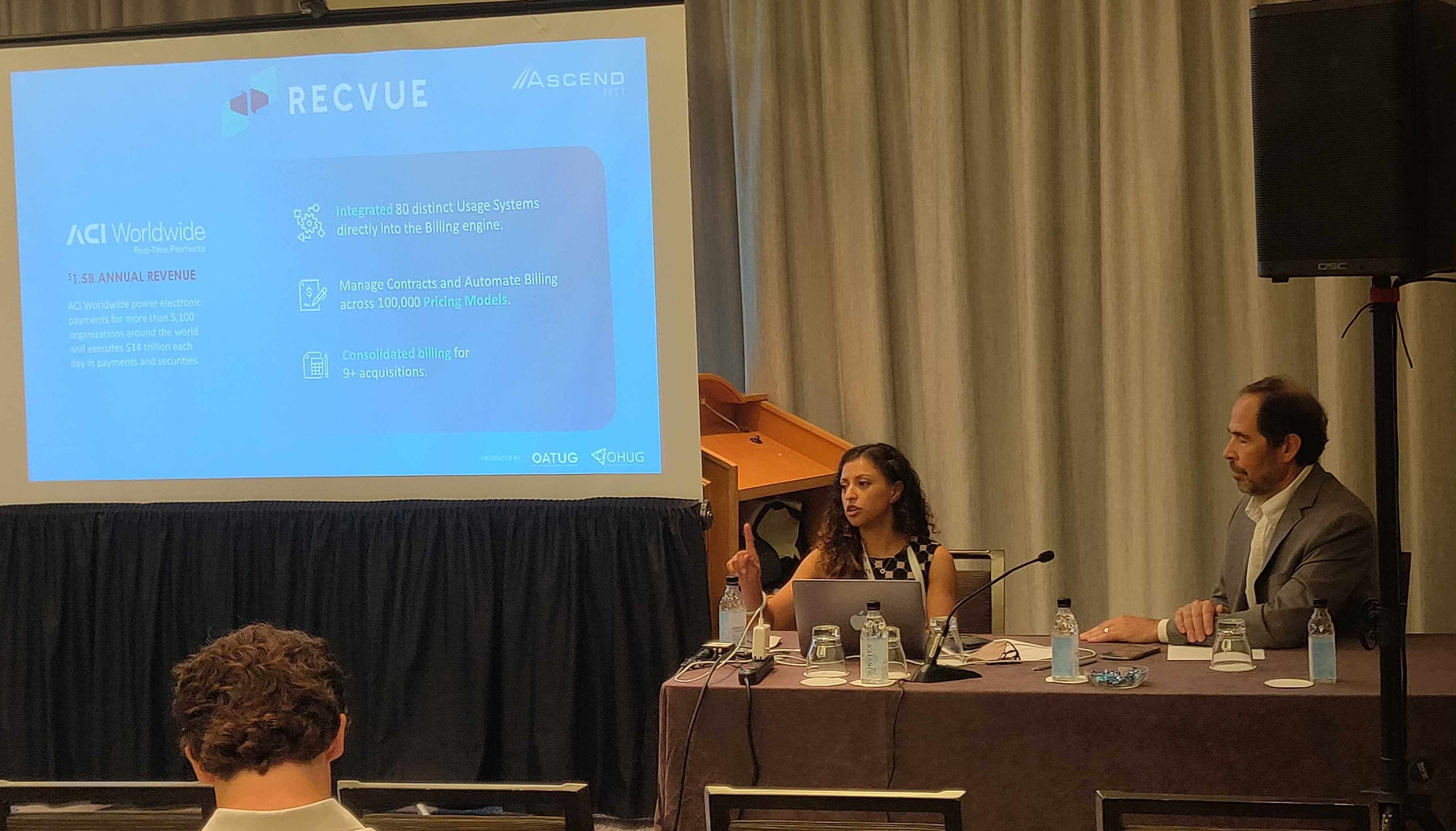 Added Martinez Carrillo, RecVue's Principal Solutions and Revenue Expert: "We can't just keep throwing bodies at the problem. In the CRM and ERP ecosystem, there are contract and transaction requirements that simply do not fit the traditional flow of data, for which business teams are solving manually, with spreadsheets and with a combination of systems and mediation technology to transform data with the ultimate goal of presenting financial reporting."
Martinez Carrillo, who has first-hand experience in the journey from spreadsheet to automation, joked at Monday's talk, "why do you think we go into warrior mode at period close and keep a few bottles of wine handy for the late nights?"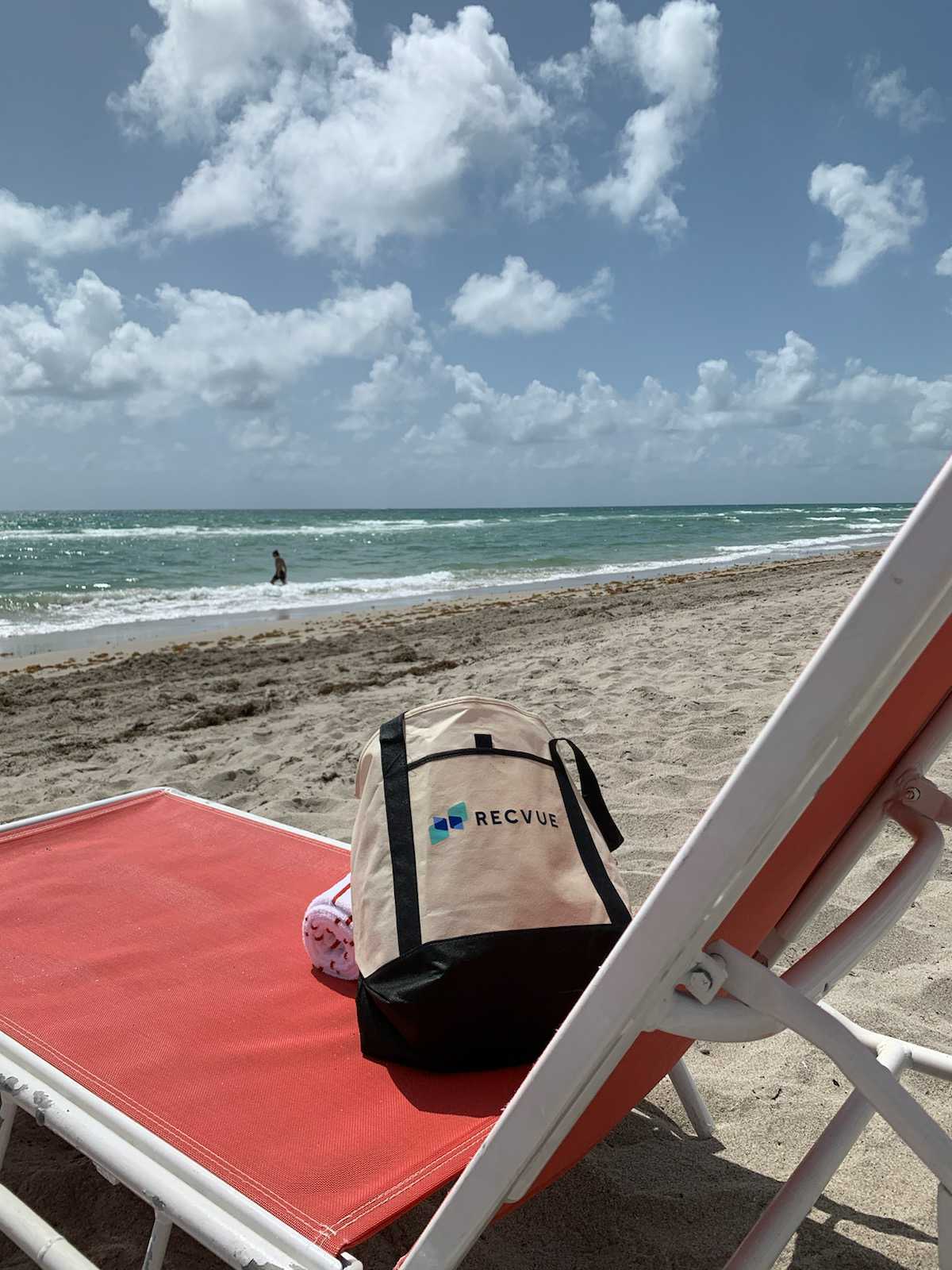 Fingers crossed this action-packed week at Ascend 2021 was the beginning of some normality in business gatherings with people dipping their toes (sometimes, literally) into the waters of personal meetings and screenless business engagements.

To learn how RecVue can help your organization extend their ERP investment – Oracle or otherwise – Contact us for a consultation or to schedule a demo.