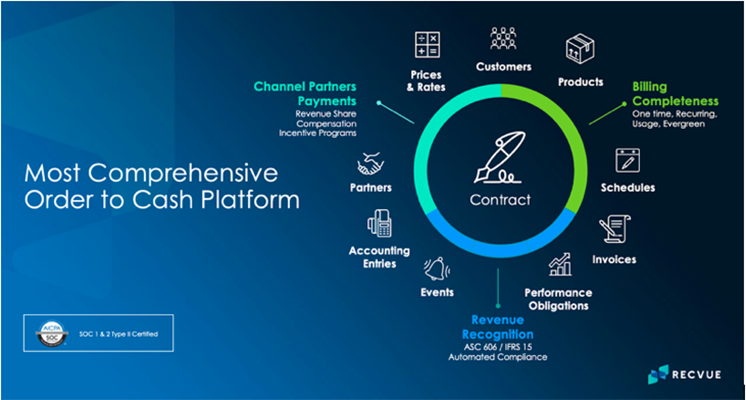 April 8, 2021
Not surprisingly, decision-makers have a lot of things to consider when choosing how best to handle the "order to revenue" aspect of their business, not the least being:
What world do you want for your business?
Kind of deep, sure, so let's first consider the different worlds available to you.
Finance leaders seeking out the right vendor to handle their firm's billing process are thinking more these days about sub-ledgering versus not sub-ledgering. To sub-ledger or not to sub-ledger, that is the question. Yes, we went there. 
In deciphering the best billing solution out there, these same leaders must factor in what is right for the size of their organization and how complex they are willing to go. The choices abound.
The larger the enterprise typically means invoicing takes place in the ERP (Oracle, SAP, Microsoft Dynamics, etc.) in the general ledger and close to the finance process. Organizations typically prefer the billing process closer to the GL and protected in the back office, as opposed to the sales process on the front office side of the spectrum, nearby the CR/CPQ process.
There are valid reasons for this:
Billing and invoicing should be in the ERP because this is where the most accurate customer data for finance purposes resides, not in the CRM system.

Leverage what you've already invested in – your ERP – by using what it was built for, and that's invoicing.

Having two customer master records doesn't make sense and if you go with a billing vendor that employs sub-ledgering architecture, that's what you'll get.  One in the ERP and one in the billing vendor system.

Security-wise, the idea of a company's financial data constantly on the move probably is enough to keep CFOs and CIOs awake at night.

In the real world, most large enterprises with a subscription business model aren't in a 'subscription-only' business model. The reality is a company would make room for both recurring and the more traditional, one-time revenue. By maintaining invoicing within your ERP, you don't have to worry about what kind of revenue is on the invoice and simply follow the rules in place as established by the contract.
Back to that original question: What world do you want for your business?
The answer: It depends. 
Depends on whether you want all your invoicing consolidated in your ERP or you want to wrangle multiple customer masters and invoices sent from multiple locations and an extra reconciliation.
Depends on whether you want the entire order to revenue aspect of your business handled by a single billing vendor.
Depends on whether you are interested in more complexity or less.
Companies have important differences to consider among the billing vendors to choose from and answers to these questions will help in deciding what is the right fit for your company.
Knowing whether it makes sense for your organization to position your billing closer to your finance process, in the "back office," is chief among those decisions that will ultimately bring more clarity to your worldview.
Contact us today to learn how choosing RecVue's order-to-cash solutions can help simplify your other critical decisions and bring a less complex worldview into focus for your business.