4 Ways an Agile Monetization Platform Offers Greater Flexibility
The cloud makes it possible for companies of all sizes, across every industry, to explore customer demand for subscription and usage-based product and service delivery. However, you need to find the right system to handle the demand of the new economy's order-to-cash processes—a system flexible enough to grow into any and all future opportunities.
Homegrown billing systems are customized to the initial requirements of the organization, so they may seem like a perfect fit for your requirements…at first. But what happens, for example, when your organization decides to:
Offer free trials, introductory discounts or special bundles?
Accept promo codes to differentiate between marketing offers?
Use billing and usage information for strategic analysis?
Most custom billing solutions will not provide enough flexibility, accuracy, visibility, and accountability to deliver value in the long term. In contrast, an agile monetization platform that specializes in contract, billing, and recurring revenue management delivers maximum flexibility at an affordable cost. Plus, you don't have to use a lot of internal resources to build and maintain it.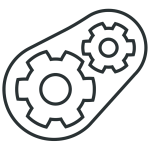 Agile monetization platforms offer easy configuration.
Usage and subscription billing is very complex, and if the system isn't designed with enough flexibility, it will require new development when changes occur in the business model or product mix.
A robust billing and revenue management platform enables you to reconfigure rather than code for changes.
Configuration changes are easily defined, quickly implemented, and cost nothing.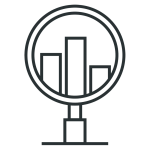 An agile monetization platform enables you to review billing and catch mistakes.
There are few customer-facing systems where it is more important to be accurate than a billing system.
Improper billing has an immediate and lasting impact on customer trust, satisfaction, and loyalty.
Homegrown billing systems often lack the functionality to review and approve billing before invoices are generated and delivered.
Without approval workflow or error handling capability, problems can delay billing processing until corrective code is written and tested.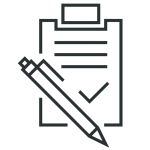 Agile monetization platforms offer greater compliance and less risk.
Homegrown systems often lack the proper audit controls to track changes to data as well as sophisticated access controls based on roles and responsibilities.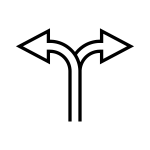 Agile monetiztaion platforms handle amendments exceptionally well.
Homegrown billing systems often lack the ability to process amendments to customer accounts. An amendment occurs when a customer makes changes to their subscription, including:
Adding or subtracting a product
Renewing, suspending or cancelling a subscription
Upgrading or downgrading subscription level
Any system not designed to handle amendments will fail to meet the demands of the digital consumer. Fortunately, platforms have this essential functionality built in.
RecVue offers an agile monetization platform that drives recurring revenue business growth with greater functionality at a lower total cost of ownership. This combination of capability, flexibility and visibility is unparalleled in homegrown systems. Talk to one of our recurring revenue specialists to learn more.